Infini Service - Dealership near Kanata

Infiniti service near Kanata in our Dealership
Your Infini car is a precision piece of engineering, and when it's looked after well it'll provide years of trouble-free driving. Sticking to a regular service schedule will keep your car running smoothly, and it also offers the chance of spotting any developing problems before they need expensive repairs.
Our service department is staffed by expert technicians who can handle a full range of maintenance and repair jobs for your Infiniti, along with any other make of car. We offer routine services with oil changes and more, a full service including brake adjustments and transmission inspections, or major replacements and repairs to any part of your vehicle.
Free Shuttle Service
For larger jobs, we offer a free shuttle service for our customers to help you get on with your day. When you drop off your car, we'll take you onward to your workplace, home, or other location, then return to pick you up when your car is ready for collection. There's no reason why a service or repair should disrupt your routine.
Accelerated Service
And if time is short, our accelerated service provides a comprehensive inspection and maintenance program completed in just half an hour, while you wait in our comfortable WiFi-equipped lounge and enjoy a complimentary coffee.
Auto Spa Detail Service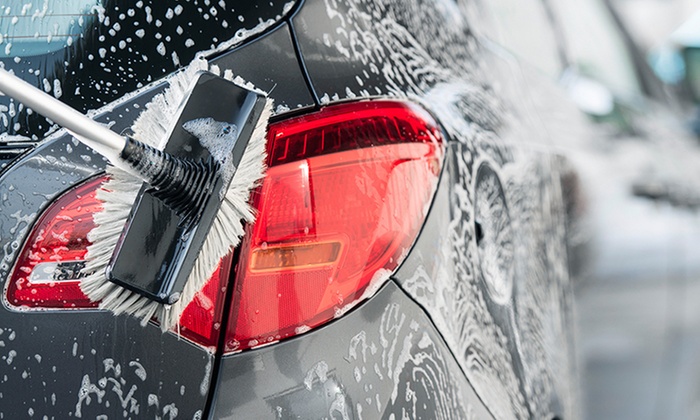 Alternatively, treat your Infiniti to a professional detail, inside and out, to return it to the factory-fresh condition that's a pleasure to drive.
Book Your Appointment
It's easy to schedule any level of service appointment at our Coquitlam dealership. Simply fill in the form below letting us know your contact and vehicle details, which types of services you're interested in, and a convenient time and date. We'll use your preferred contact method to get back to you and confirm your appointment. It's that simple.
Whether your Infiniti needs a few routine tweaks to keep it perfectly tuned, or a larger repair to keep it safely on the road, our experienced service team will do the work quickly, efficiently, and at an affordable price.